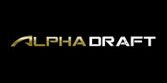 AlphaDraft

AlphaDraft offers fantastic League of Legends daily fantasy play. A 25% deposit bonus awaits newcomers.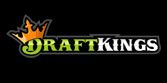 DraftKings

.
$3
Free Game Voucher + $600 Deposit Bonus
Unfortunately in some countries, particularly America, betting online is illegal and is a federal offence. Good news is, even if you live in one such country, there's still a way for you to get in on the fun: fantasy eSports! For League of Legends, there are not many sites that we recommend you use to play daily fantasy LoL: you can see them above. Vulcun was the first fantasy eSports site in the world but no longer operates; whilst DraftKings is the largest one. AlphaDraft is another eSports focused fantasy site offering daily fantasy League of Legends. Unlike in straight betting, fantasy eSports has you draft players into teams, who are rewarded based on their performances in a particular competition. These players are given points based on statistics like triple kills achieved, creeps killed, and more. LeagueOfLegendsBetting.com is here to help you get started, so click through the links above to check out your options.
Top 5 LoL Betting Sites